Changing the world, one volt at a time
By Carl-Magnus Norden | October 2022

Founded in 2017 by Carl-Magnus Norden and Kjell Waloen; Volta Trucks is on track to accelerate the transition to electric trucks within our cities, reducing the effects of climate change and building a safer, more sustainable future for all.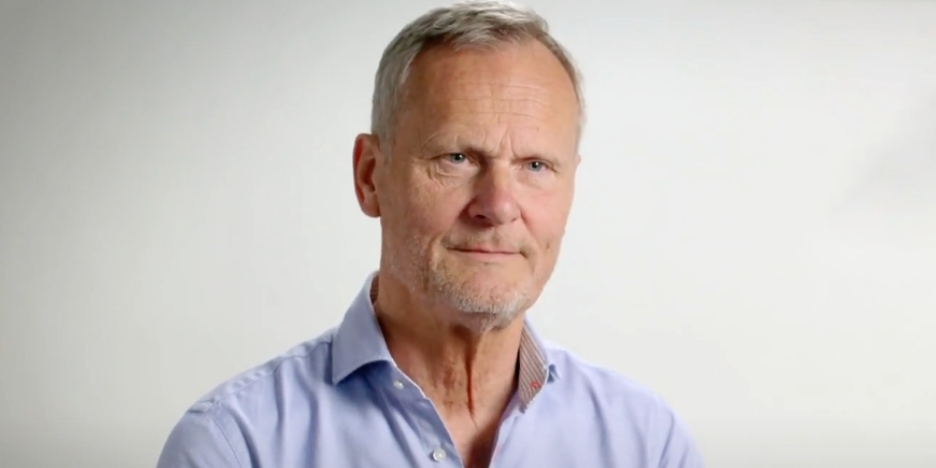 A serial entrepreneur, Carl-Magnus has been key in a number of business ventures across Europe over the past 30 years. But it was the success that Tesla enjoyed after the launch of Model 3, that was the catalyst for Volta Trucks. After Tesla secured 325,000 reservations in just a few weeks, it was obvious to Carl-Magnus that there was a healthy appetite for electric vehicles within the passenger market, which wasn't yet translating to the commercial sector. The more he investigated why commercial vehicle (CV) manufacturers weren't making the change, even though the interest was clearly growing, the more Carl-Magnus understood why – the legacy architecture of internal combustion engine trucks was providing OEMs with a major design challenge which was holding them back.
Passenger car consumers have alternative options, such as public transport, if the new and unestablished technology limits performance and reliability, whereas commercial vehicles enjoy no such alternatives – businesses lose money every second that the vehicle is not in operation. It was in this realisation that Carl-Magnus saw an opportunity which would help to achieve two of his goals; to offer a tangible solution for fleet operators to address the issue of climate change and the associated current and future legislation; and to improve road safety – trucks, although accounting for few road miles travelled, are disproportionately responsible for a high percentage of pedestrian and cyclist fatalities.
"I wanted to offer a tangible solution for fleet operators to address climate change and the associated current and future legislation."
Carl-Magnus Norden
Founder, Volta Trucks
Research followed. It was important for Carl-Magnus to gain a solid understanding of the market - what was already out there and who were the potential customers?
In 2016 he joined EMOSS as a commercial consultant. The Dutch company were spearheading the conversion of traditional ICE trucks into battery-electric trucks, providing both inspiration and a unique, invaluable perspective into the market and its customers.
Fleet managers helped to shed light on how the industry was currently working. Operating and maintaining a fleet of diesel trucks, predicting the residual values and feeling assured that their drivers were familiar with handling the vehicles, were all well established.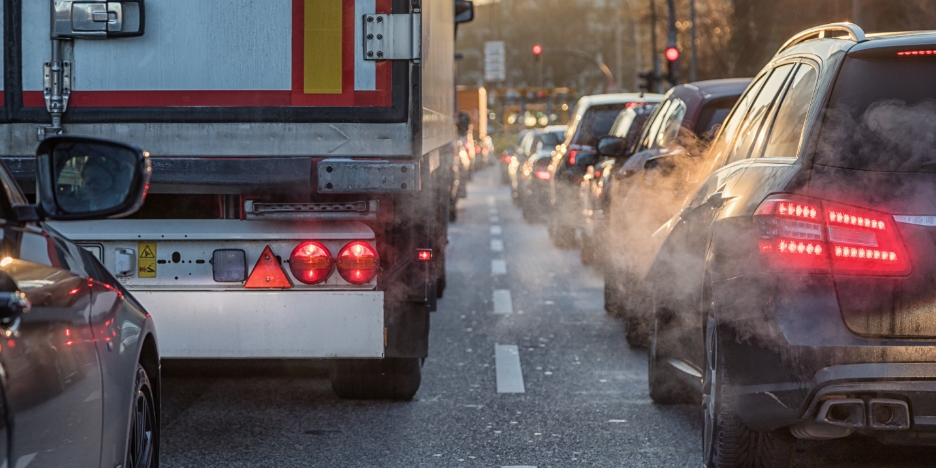 Electrification mitigates the global problem of CO2 emissions and global warming.
But in our cities, it's not global warming that causes fatalities, it is the effect of the fumes and particulates, such as NOx and carbon monoxide from diesel and petrol vehicles, that causes the greatest damage to health. Nitrogen dioxide (NO2) is responsible for over 50,000 premature deaths per year in Europe. It causes respiratory and cardiovascular disease and can be particularly dangerous for those suffering from asthma. Electrification helps to stop these fumes from infusing our cities and causing air pollution.
Electrification also helps to make our cities quieter and more peaceful places to be, as the noise of an idling truck can have serious negative effects on both the driver and the people nearby.
Electrification was, and still is to some, a new concept to many fleet operators. So Carl-Magnus developed 'Truck as a Service' as a way to support fleet operators – and anyone involved with these vehicles day-to-day – to shift from diesel to electric in a simple way with minimum risk.
READ MORE ABOUT TAAS
At this time, driver shortage was having a negative impact on the industry.
Although electrification was high on some of the company's agendas, it was driver retention that was the major focus for fleet managers. In order to address this need as part of the overall package from Volta Trucks, Carl-Magnus put drivers at the centre of his design.
After a visit to the drivers trade union in Sweden, he discovered that injuries to hip and knee joints were a common occurrence for those driving in urban settings, due to climbing up and down from the cab many times a day whilst making their deliveries. This is why, when designing the vehicle, Carl-Magnus lowered the cab and put in just a single, small step.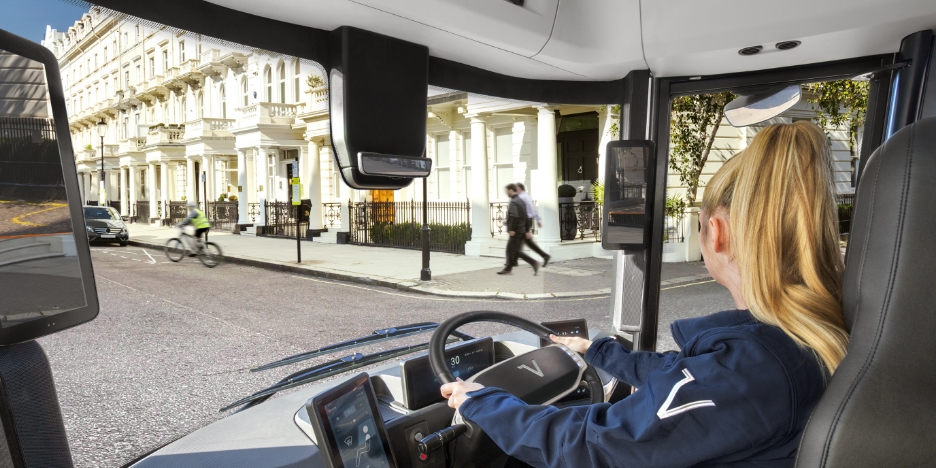 Transport for London (TfL) were also reporting some stark figures - that trucks account for just 4% of road miles travelled, yet are responsible for 26% of pedestrian fatalities and 78% of cyclist fatalities.
TfL's research pointed to a lack of visibility due to HGV's high seating and blind spots. TfL launched a 'Direct Visibility Standard' outlining certain visibility rules in order to minimise the risk of collision. However, Carl-Magnus believed the best thing would be to create a vehicle that enabled direct eye contact between the driver and cyclist/pedestrian, meaning the ideal height for the driver would be approximately 1.8 metres above ground level.
By lowering the cab design, not only does this alleviate the issue of climbing up and down, but also drastically reduces blind spots. The doors were designed to be sliding, to counter the effects of 'dooring' (opening a door into the path of another road user) which account for many cyclist deaths on our roads. All of these design elements combined to make urban driving a much less stressful experience.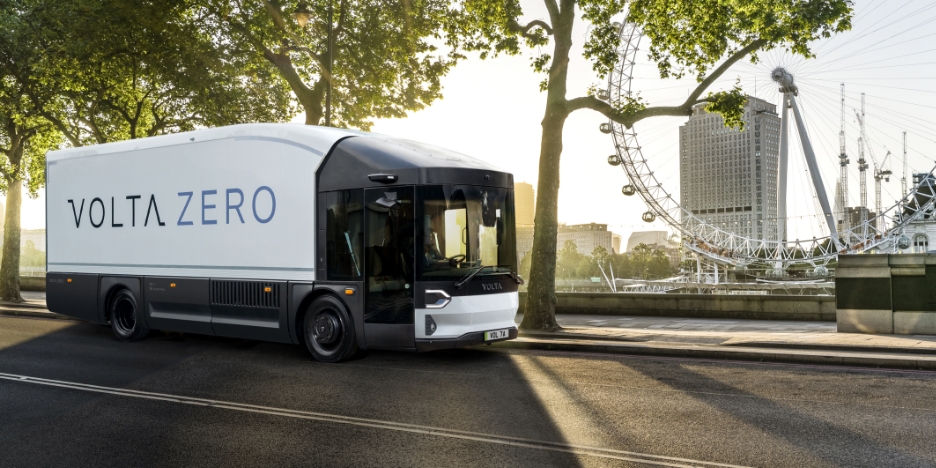 The Volta Zero launched in 2020, utilising existing and certified technology in order to deliver on the ambitious production goals.
Drawing inspiration from Apple, which controls both its hardware and software but also relies on current best-in-class technology to manufacture disruptive, high-end and game-changing products and services.
The Volta Zero is the world's first purpose-built fully-electric 16-tonne commercial vehicle, created specifically for urban freight distribution. The Volta Zero is designed to be the safest commercial vehicle, protecting vulnerable road users, and to be a significant contributor to the future vision of zero-emission cities all over the world.